Anti Growth Coalition Liz Truss Anti Tory Embroidered Patch Left Wing Protesters Podcasters Activists Strikers Everyone v Liz
Regular price
Sale price
$9.00 USD
Unit price
per
Sale
Sold out
Do you disagree with Liz Truss on... Anything?
Well then congratulations! You're now an official member of the Anti-Growth Coalition!
If you believe workers deserve a fair wage and fair rights... You're a member!
If you believe the environment needs to be protected from fracking and the Tories... You're a member!
If you believe people should voice their opinion against any Liz Truss policy... You guessed it, you're a member!
Get the patch to be proud of!
Welcome to the new normal!
If you buy this patch, I will make it, post it, and then the postman or woman will DELIVER DELIVER DELIVER.
Pink border!
Dimensions:
12.5 x 5cm
Available in other colours upon request.
This patch comes with a choice of iron-on backing to allow you to apply it to all sorts of places including bags and purses, or a non-iron backing that is softer and easier to sew through than the iron-on backing.
Free shipping on orders over £30 with a choice of hundreds of patches in my store!
Follow me on Facebook @SRpatches
or Instagram @SocialRebellionPatches
Share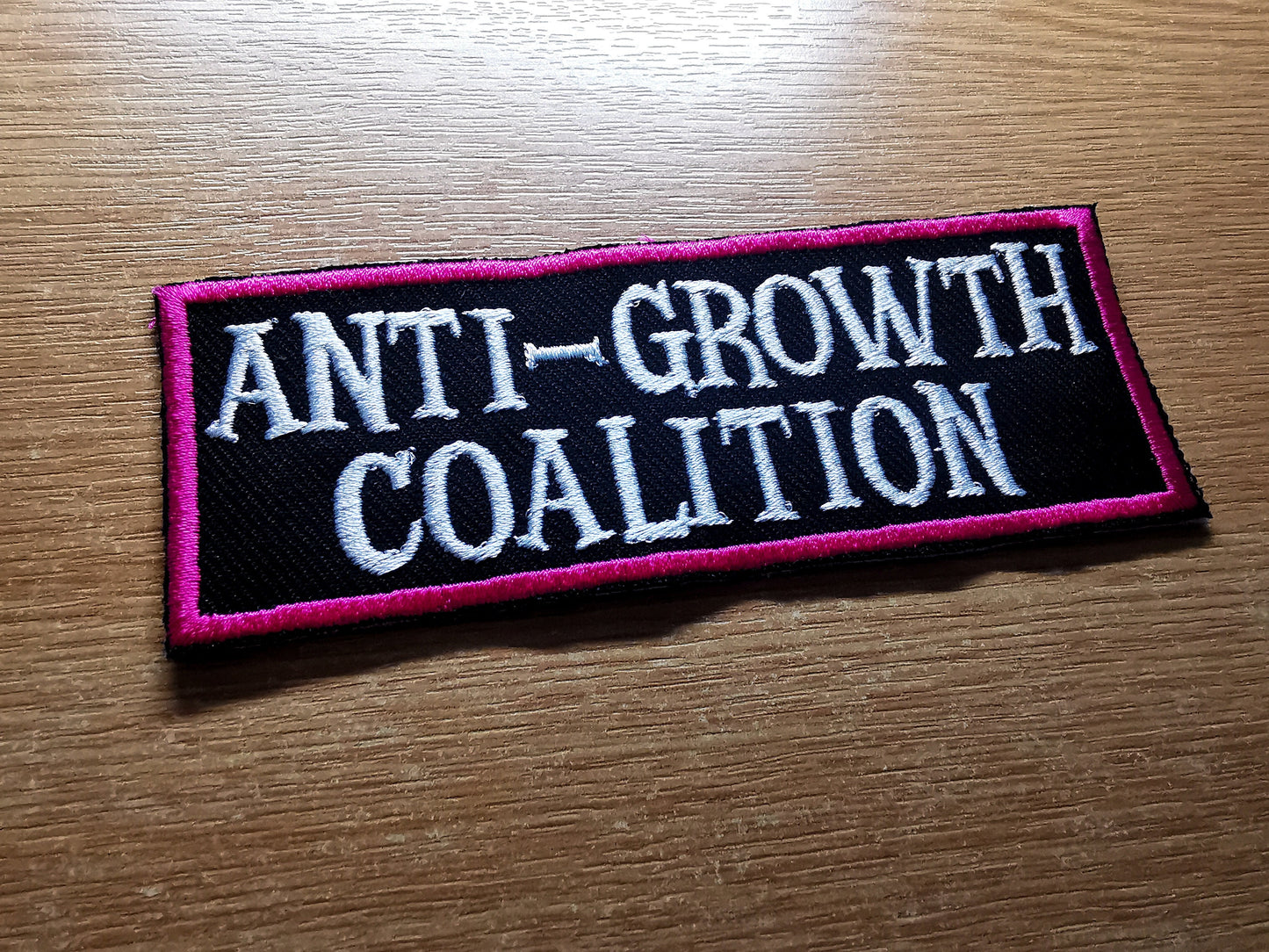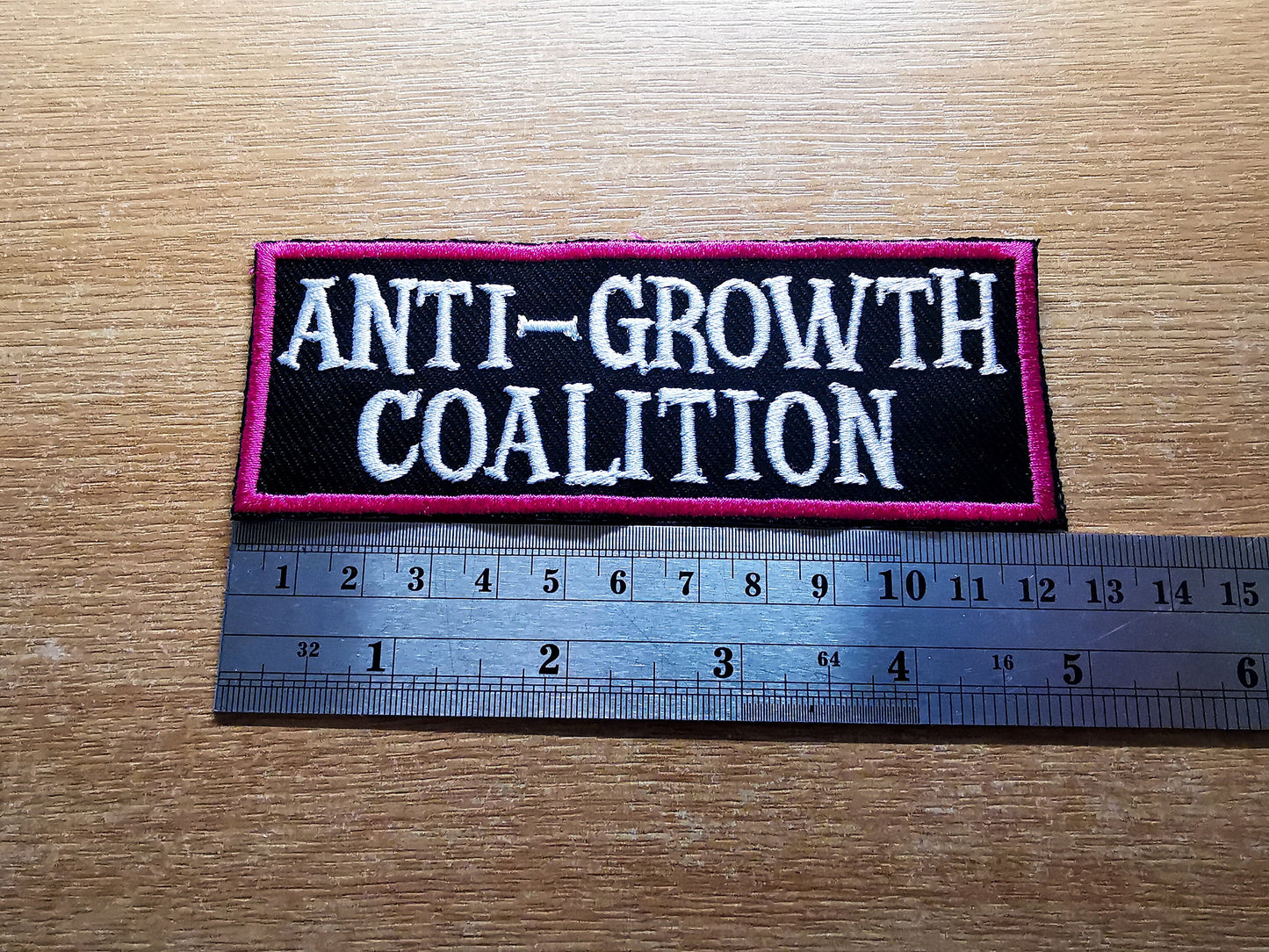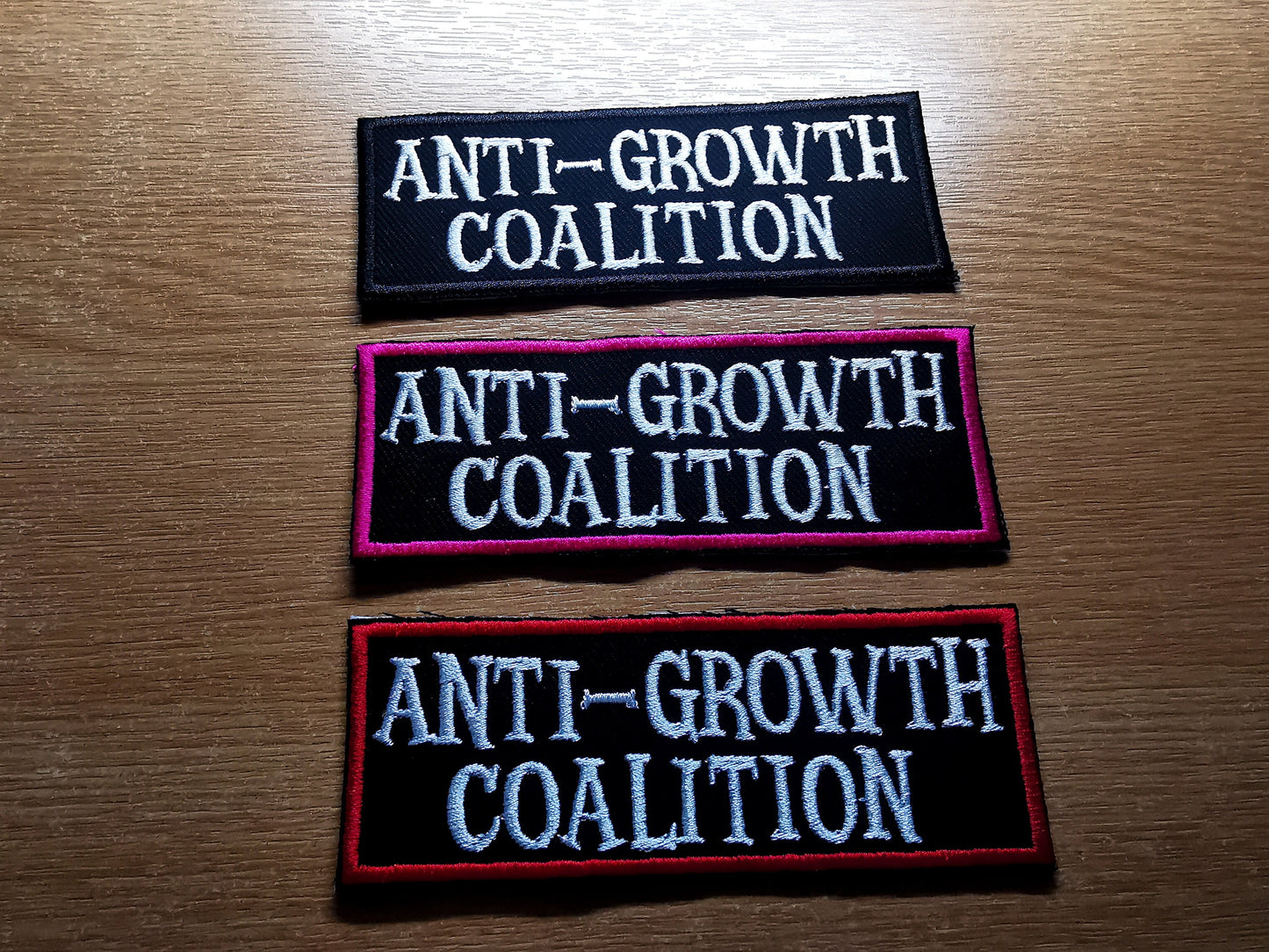 Need help?
Looking to ask me about customisations, sizing, shipping or anything else about my patches? Feel free to reach out via messenger on Instagram or Facebook, or click the button below to send me an email. I'd be happy to help find the perfect patches for you!
e-mail me!