As Above So Below Iron On Embroidered Patch Norse Mythology Viking Black Metal style patch
Regular price
£0.00 GBP
Sale price
£6.30 GBP
Unit price
per
Sale
Sold out
As Above So Below Iron On Embroidered Patch Norse Mythology Viking Black Metal style patch. Styled with heavy metal, black metal and death metal style fonts.
White thread, pewter grey border with distressed effect!
Dimensions: 7 x 5cm
For followers of paganism, heathenry, Wicca, witchcraft, satanism and any other branch that revers this age old phrase.
The phrase "As Above, So Below" is an ancient Hermetic principle that suggests that everything in the universe is connected and reflects the same patterns and energies, whether on a microcosmic or macrocosmic scale. It's a powerful reminder of the interconnectedness of all things and the magic and wonder of the universe.
My "As Above, So Below" patch is the perfect way to express your love for mysticism and spirituality. Whether you're looking to accessorize your favorite jacket or add a touch of personality to your backpack, this is the patch for you.
This patch comes with a choice of iron-on backing to allow you to apply it to all sorts of places including bags and purses, or a non-iron backing that is softer and easier to sew through than the iron-on backing.
Free shipping on orders over £30 with a choice of hundreds of items in my store!
Follow me on Facebook @SRpatches
or Instagram @SocialRebellionPatches
Share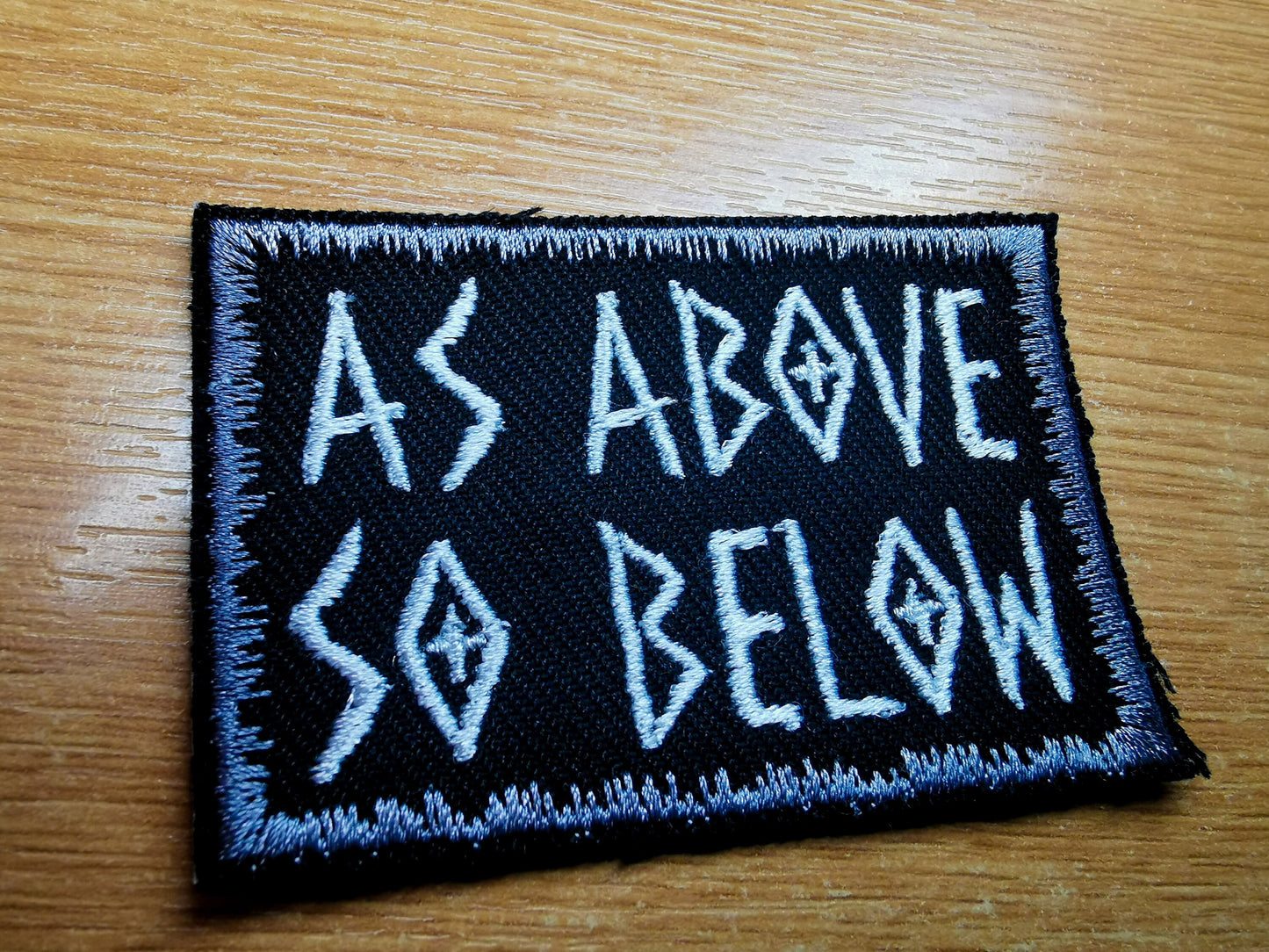 Need help?
Looking to ask me about customisations, sizing, shipping or anything else about my patches? Feel free to reach out via messenger on Instagram or Facebook, or click the button below to send me an email. I'd be happy to help find the perfect patches for you!
e-mail me!