Battle Jacket Meme Patches Embroidered Back Patch and Mini Battle Vest Funny Patches Vestception
Regular price
Sale price
£6.50 GBP
Unit price
per
Sale
Sold out
Battle jacket Embroidered Patch Jacket Parody Death Metal Black Metal Patch Thrash Metal Viking
By popular demand from a certain 'bad' FB group, a new version of the mini battle jacket, with its own mini battle jacket. If you put this on your battle jacket, it will be a jacket on a jacket on a jacket. Vestception.
I can confidently say that enough of you have bought the original that it has earned its place on the new version. Let's make the mini battle jacket a staple of many battle jackets!
Next up we have the "Obligatory Back Patch", in the shape of a real back patch. It's fair to say that some of us have jackets without back patches, especially your first jacket. There are just so many bands to put on, how on earth could dedicate such a large space to one album cover?! And which one?! But no doubt you'll have had someone comment or seen it said online that "battle jackets without back patches are just UGH" (or another insult I probably can't say on here), or someone has even personally made fun of your jacket for not having one when you posted it on a website or social media. Well, this new patch is my response to those people who like to make us feel bad. You can put it anywhere, so the next time that dude who has never washed his jacket because then it won't be 'authentic' says "pfffffft but where's your back patch?" you can point to this on your jacket, smile smugly, and walk away...
Dimensions & Colour Details:
Mini Battle Jacket: 8.5 x 7.5cm (Pewter Grey and White)
Obligatory Back Patch: 9 x 7.5cm (White Text and Border)
These patches come with the choice of iron-on backing to allow you to apply it to all sorts of places including bags and purses, or a non-iron backing that is softer and easier to sew through than the iron-on backing.
Colour customisation is very much welcomed. Drop me a message and we can discuss some changes to the thread colour that will make this more you before placing your order.
Free shipping on orders over £30 with a choice of hundreds of items in my store!
Follow me on Instagram @SocialRebellionPatches
Share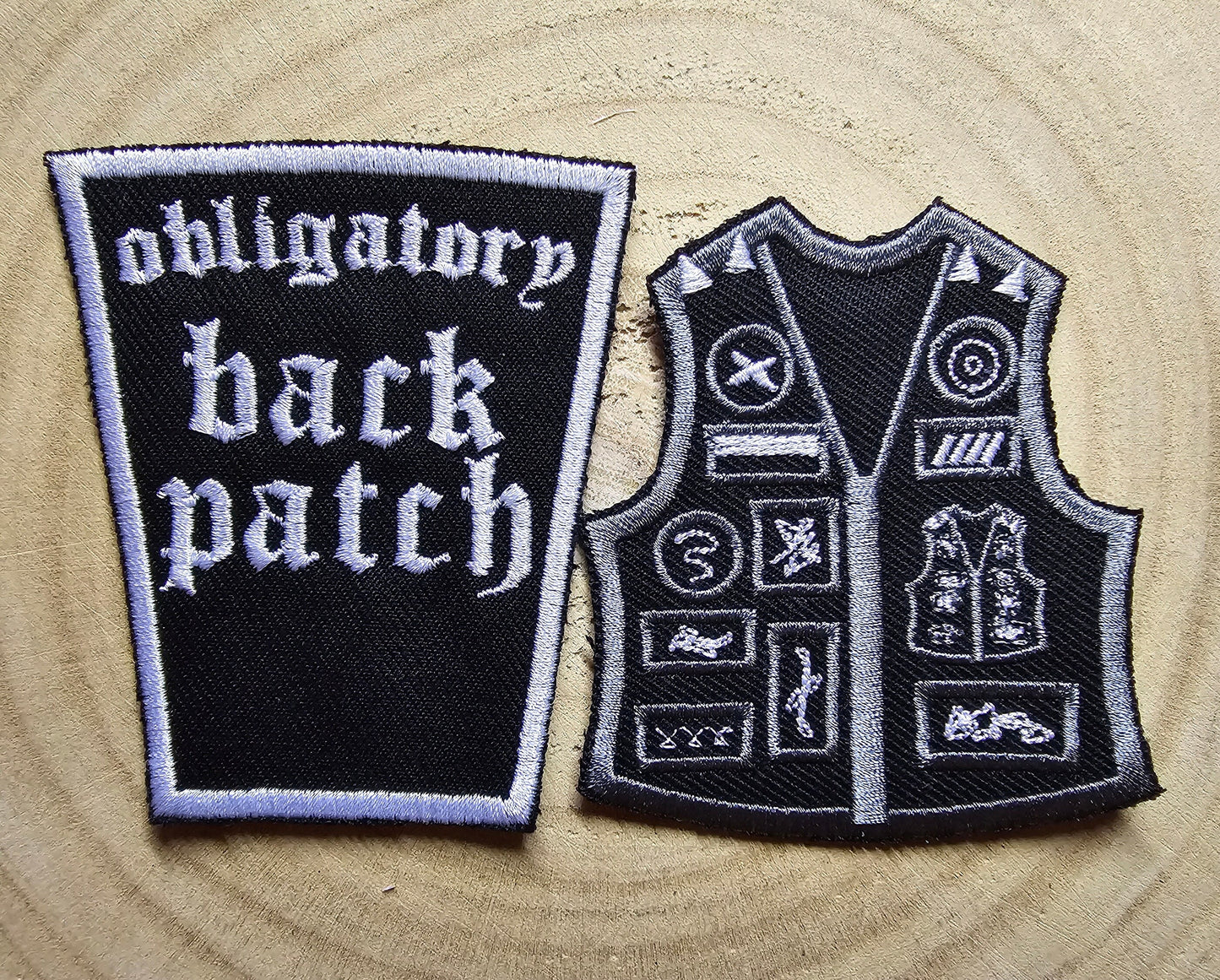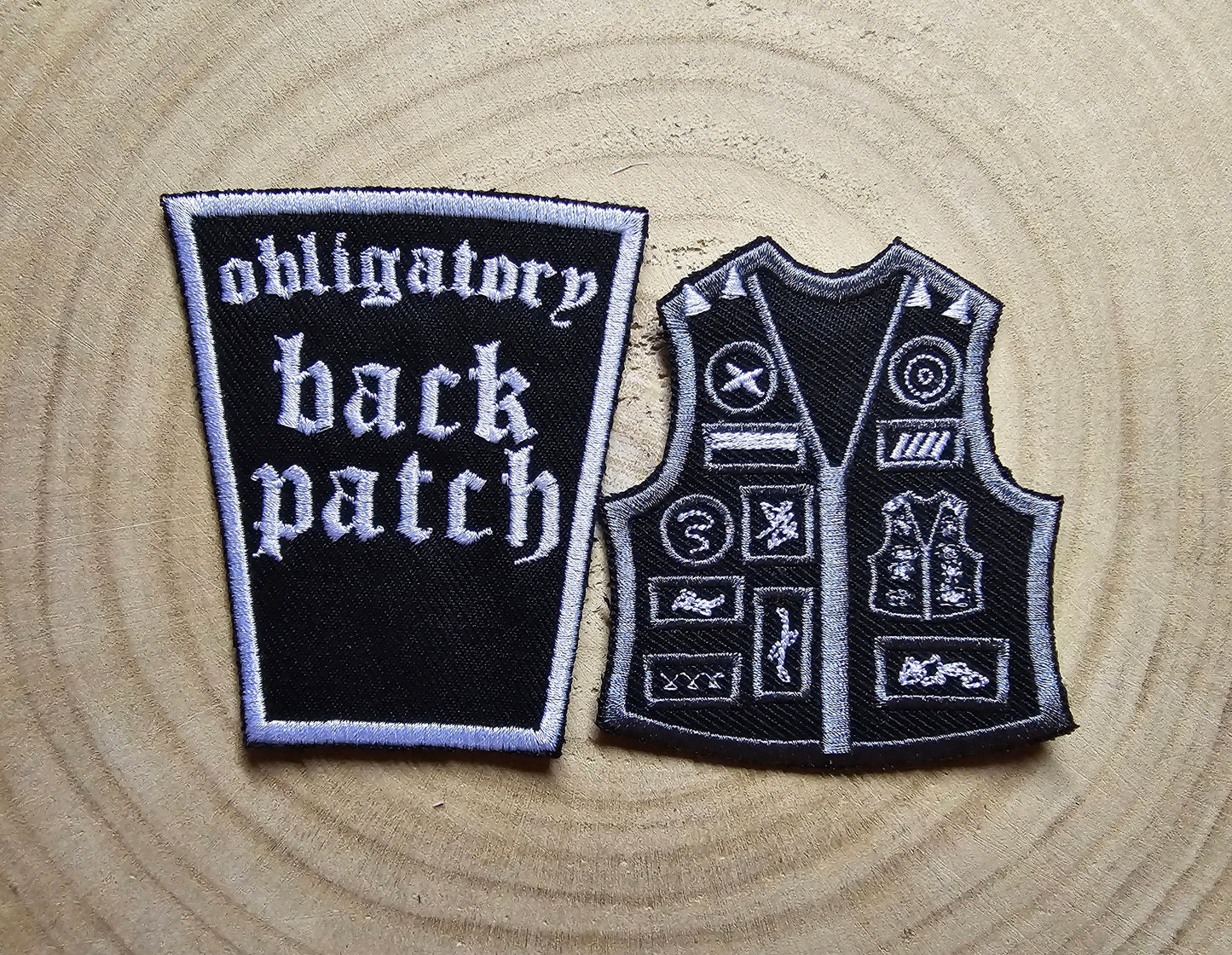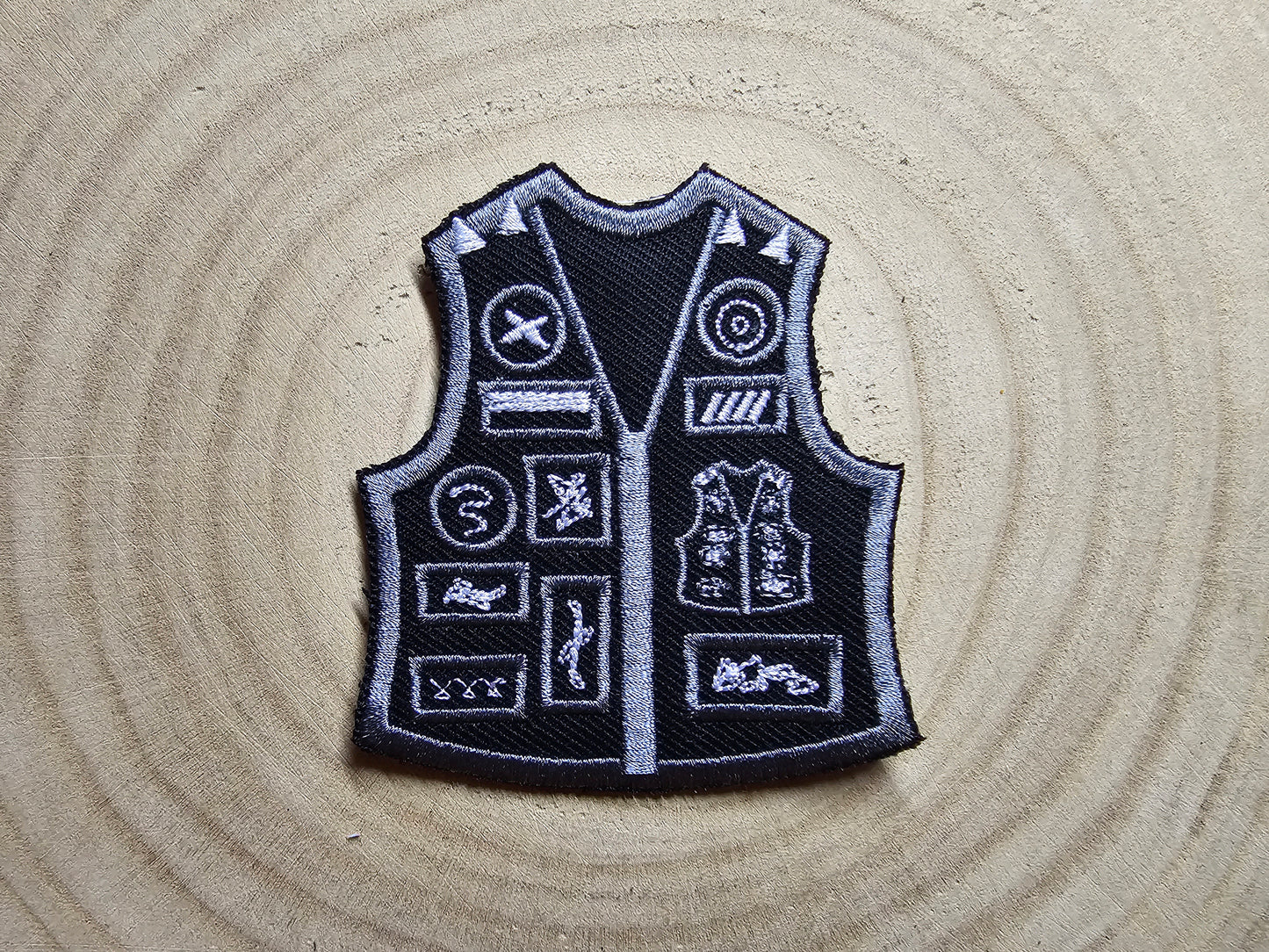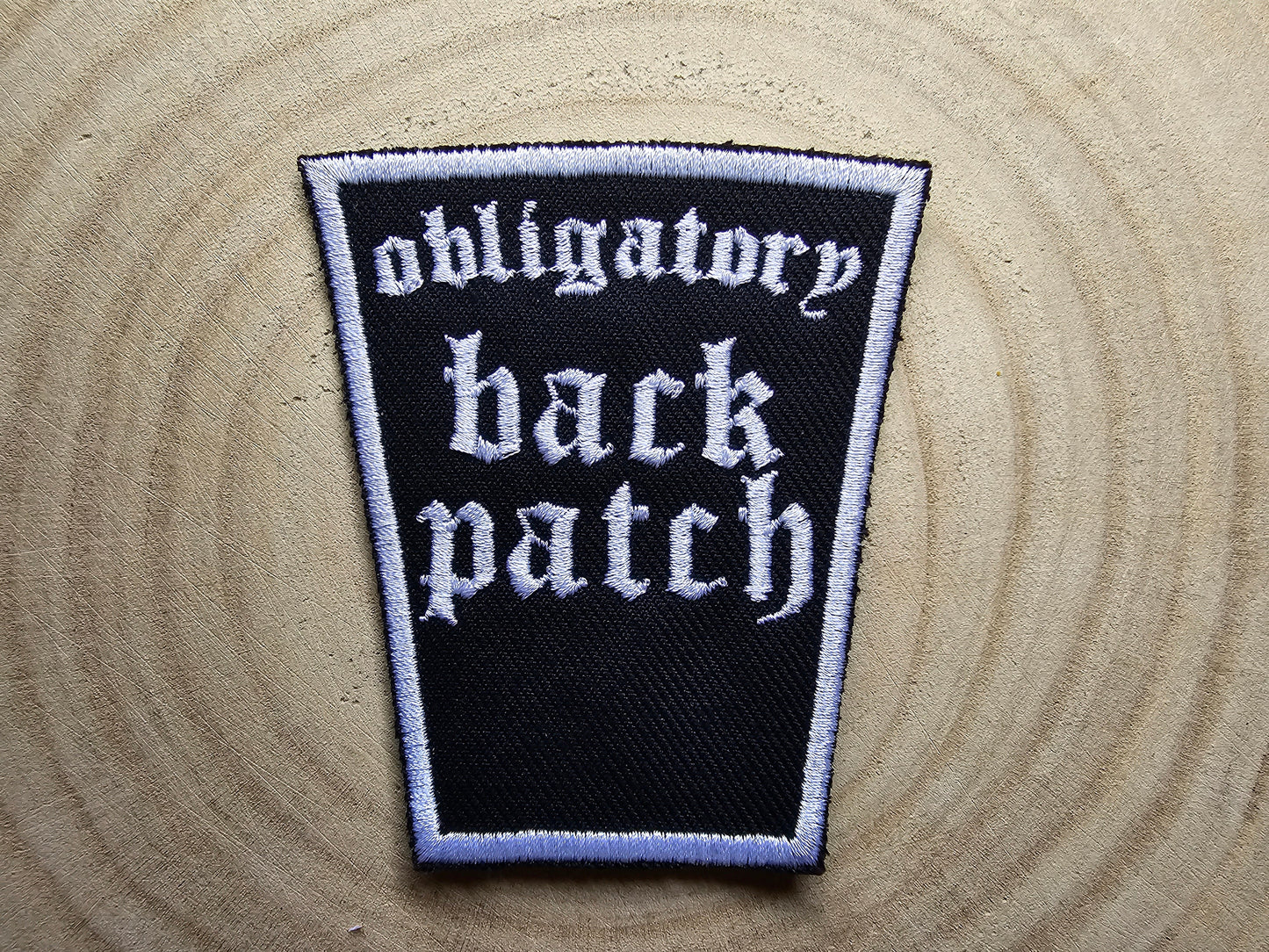 Need help?
Looking to ask me about customisations, sizing, shipping or anything else about my patches? Feel free to reach out via messenger on Instagram or Facebook, or click the button below to send me an email. I'd be happy to help find the perfect patches for you!
e-mail me!