Emo Patch New Matt colour threads!
Regular price
£0.00 GBP
Sale price
£5.00 GBP
Unit price
per
Sale
Sold out
Emo Embroidered Patch Pop Punk Metalcore 00s Culture Throwback
8 x 5cm
These are two new colour schemes in a new type of thread I am using. These patches are done in a matt colour that has a frosted look and feel to it. They are very awesome threads and I have had to take a hundred photos (not kidding) to get my settings to photo these as close to real life as possible because the lens on my camera simply doesn't seem to pick up just how great these are. These don't have the shine that regular embroidery thread has, and whilst that doesn't exactly sound like a feature (I love my shiny threads!), my mind was swiftly changed when I received my first threads of these and tested them.
The camera still hasn't quite displayed how fluorescent the green actually is, and it's slightly lightened the grey in the border of the other one, but these are fantastic colours and you won't regret buying them. The colours don't change with the way the light hits them like regular embroidery threads, which makes them an incredibly unique addition to your jackets or bag or other patch projects.
If you like these threads but not so much the patches, follow me on Insta as I'm going to be posting a lot more about these threads and what else I'm experimenting with them on.
Combine shipping with hundreds of items in my store, and get free shipping over £30!
This patch comes with a choice of iron-on backing to allow you to apply it to all sorts of places including bags and purses, or a non-iron backing that is softer and easier to sew through than the iron-on backing.
Follow me on Facebook @SRpatches or Instagram @SocialRebellionPatches
Share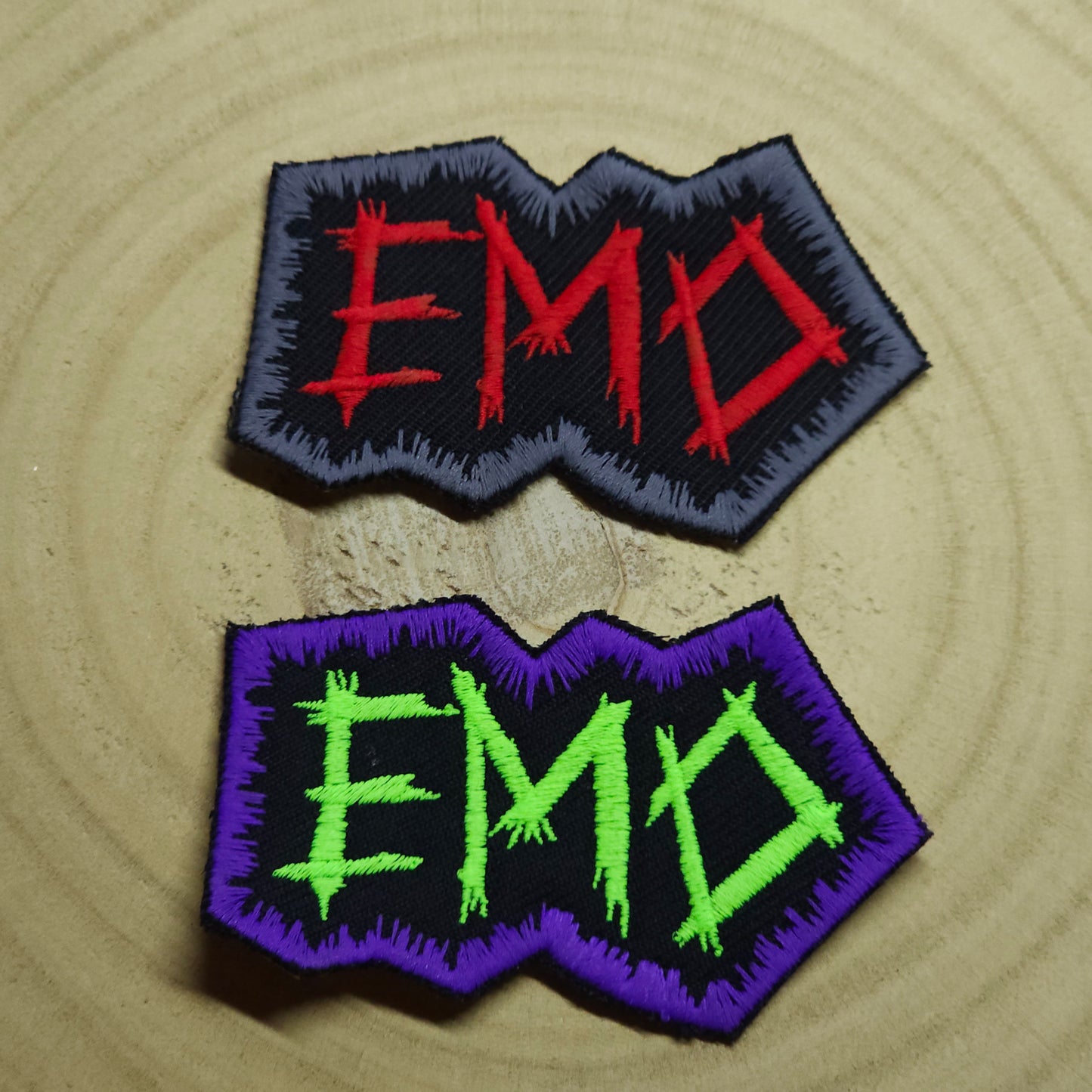 Need help?
Looking to ask me about customisations, sizing, shipping or anything else about my patches? Feel free to reach out via messenger on Instagram or Facebook, or click the button below to send me an email. I'd be happy to help find the perfect patches for you!
e-mail me!