Rune Stone Embroidered Patch Odal Portal with Silver Border
Regular price
£0.00 GBP
Sale price
£7.50 GBP
Unit price
per
Sale
Sold out
The latest addition in a line of Norse Pagan and Viking inspired patches, this Rune Stone embroidered patch is a densely stitched jagged stone-like emblem of a roughly stitched Odal rune from the Elder Futhark language. Hand-cut and finished with a fray-prevention treatment.
DIMENSIONS: 10 x 7cm

A rune emerging from a stone portal! A throwback to fantasy norse inspired aspects in games!
The background is a smooth flat stitch running upwards, with a textured satin border to create a stone-like effect. The rune is stitched densely in the centre and rough over the top. The border and rune are both silver, and the background can be blue, green, red at this time. Contact me for more colour choices whilst I prepare more originals of this patch in other colours.
This patch DOES NOT come with iron-on backing. The patch is very dense due to the stitching covering the entire patch, and as such it doesn't iron-on very well at all, even with the market-leading brand of iron-on backing. As a result, I can only offer this patch as sew-on to keep quality at a level you would expect.
Share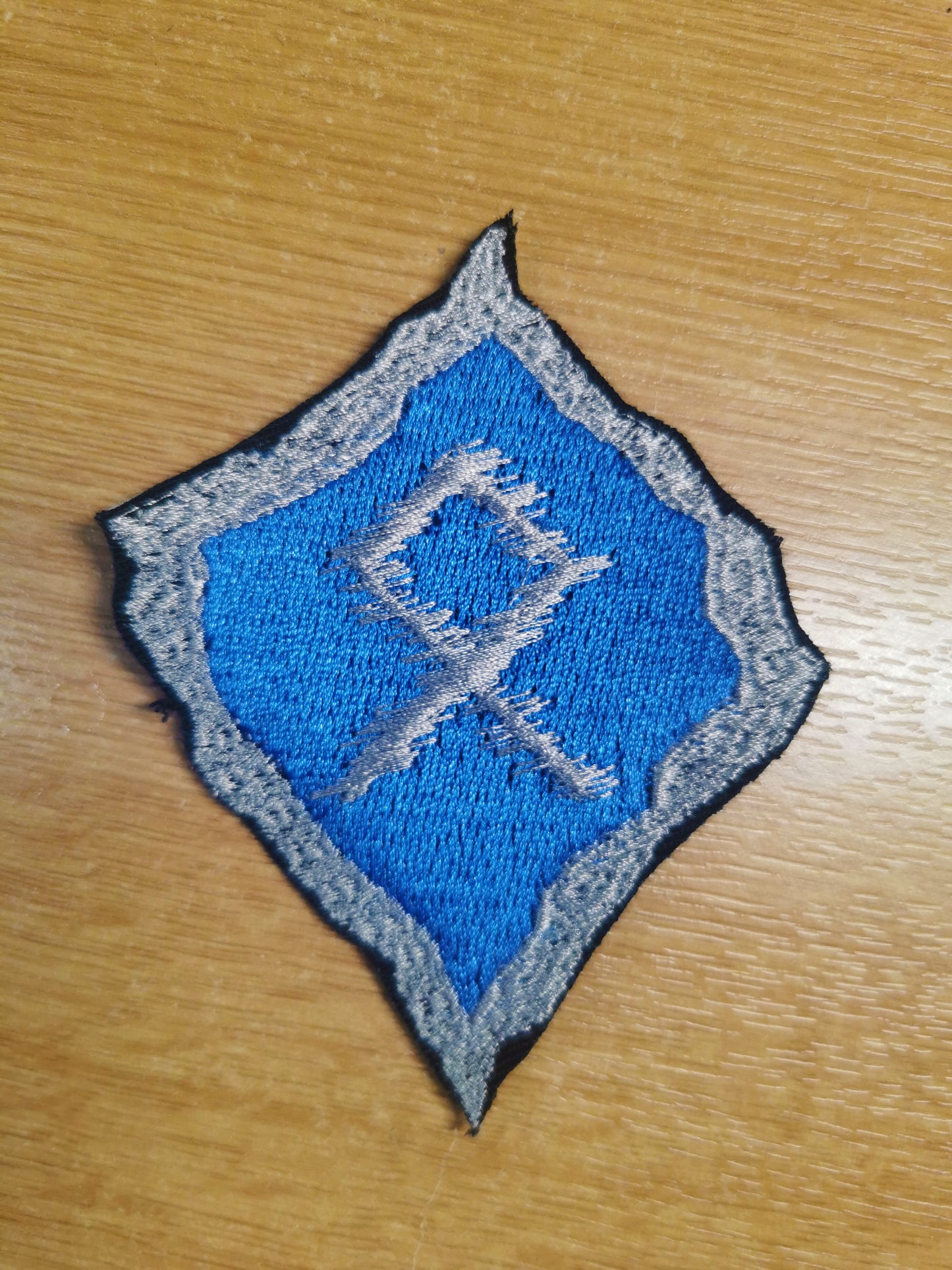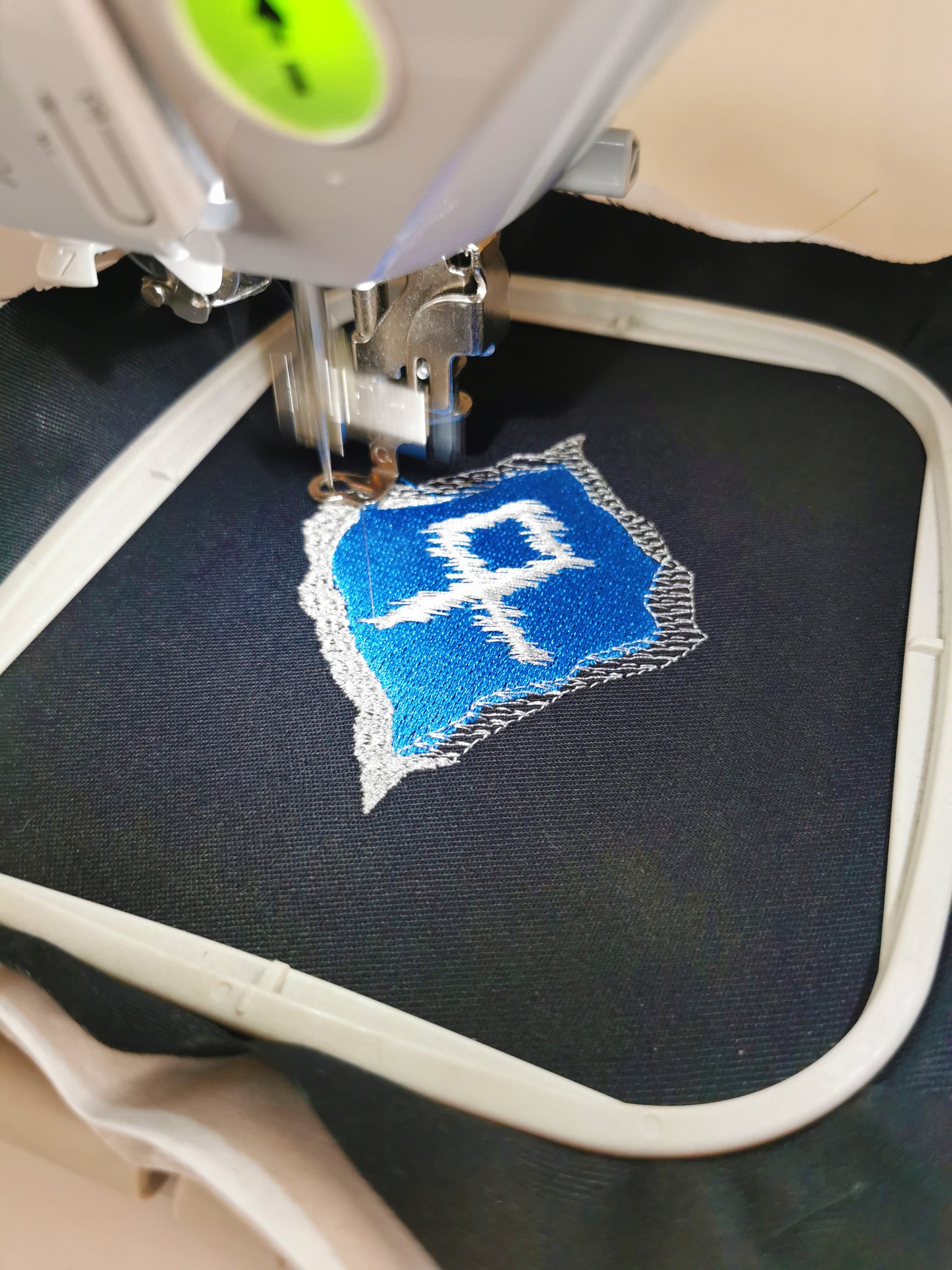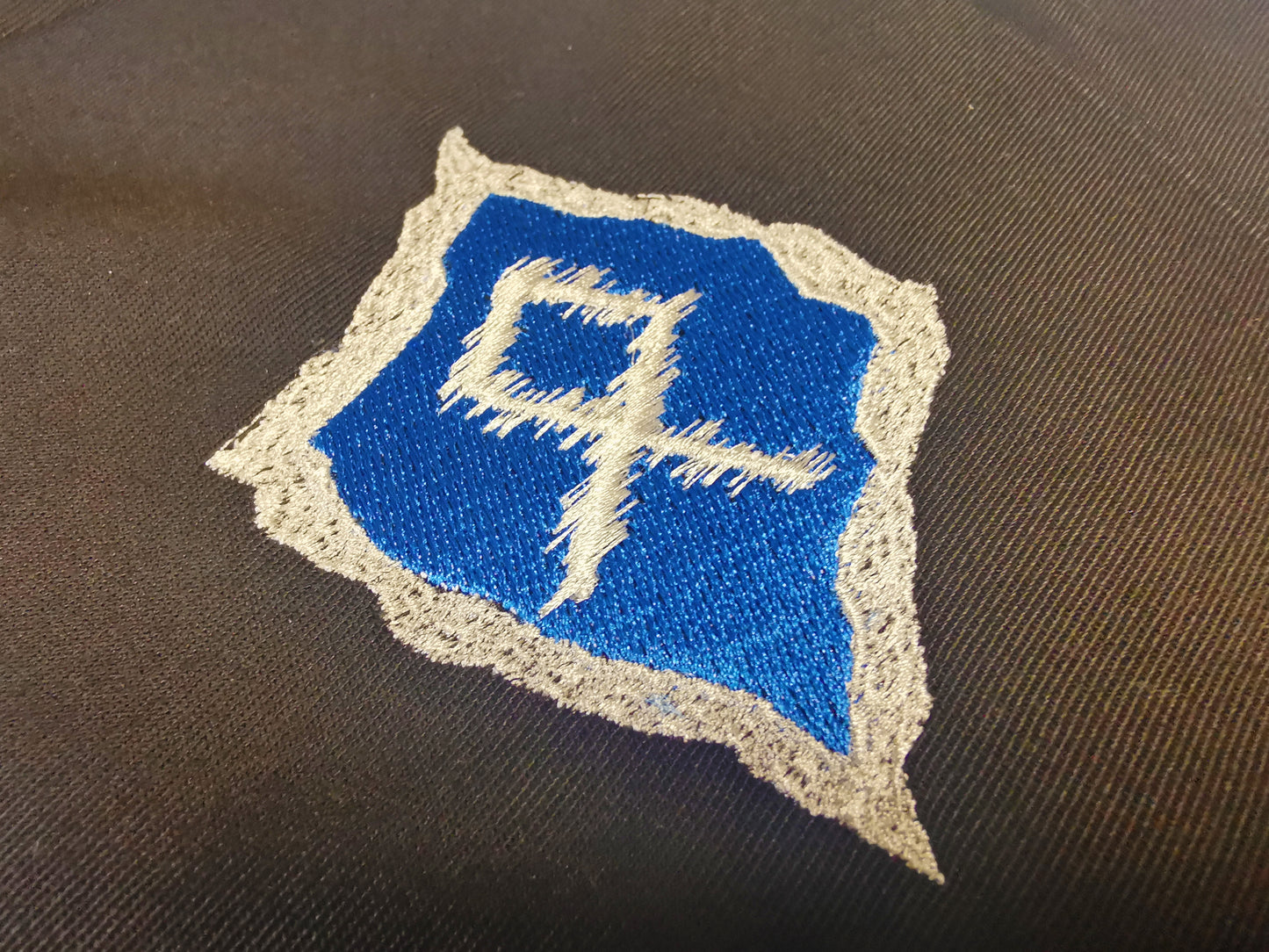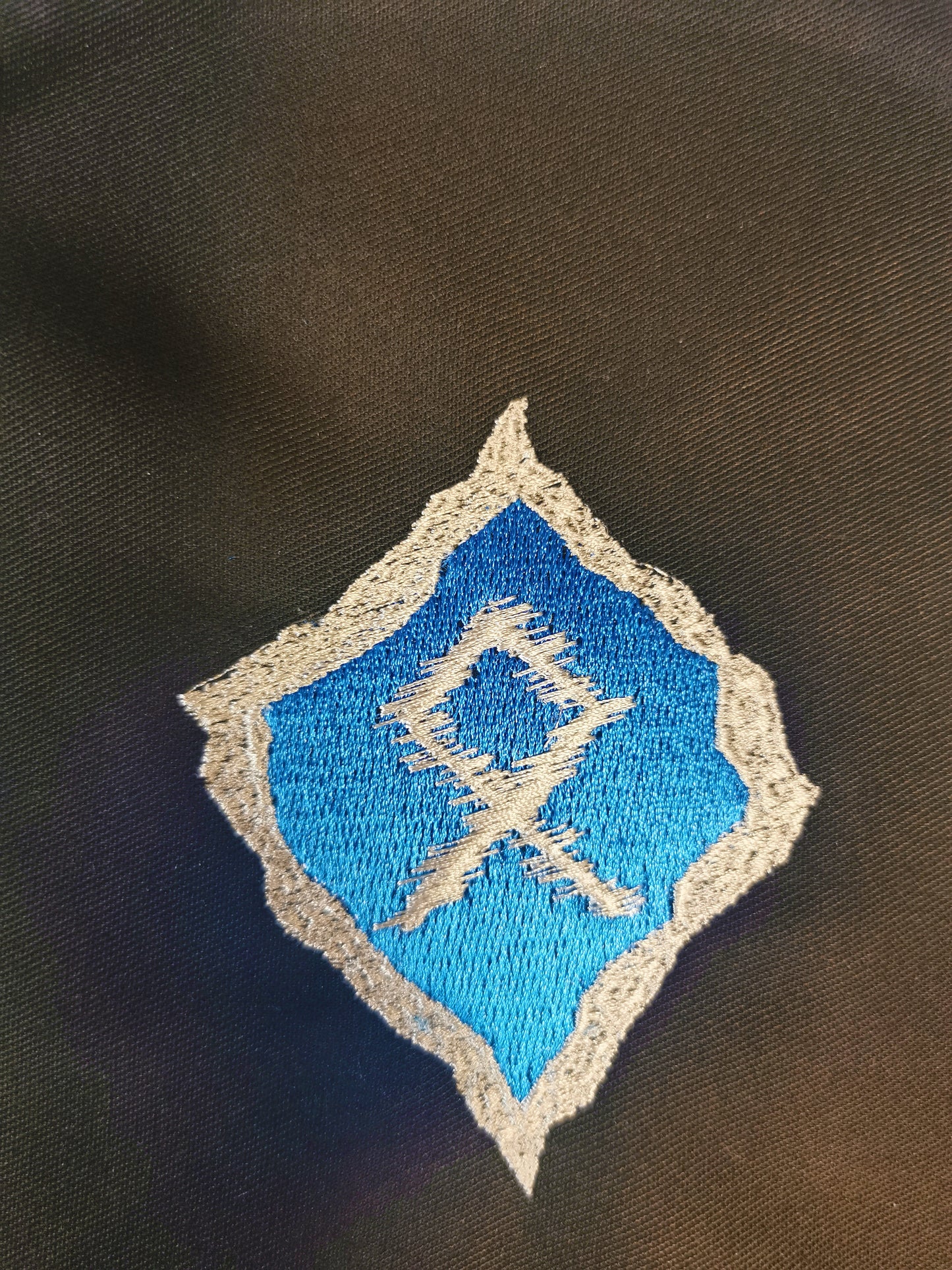 Need help?
Looking to ask me about customisations, sizing, shipping or anything else about my patches? Feel free to reach out via messenger on Instagram or Facebook, or click the button below to send me an email. I'd be happy to help find the perfect patches for you!
e-mail me!