Trickle Down Economics Patch Funny Political Embroidered Patches
Regular price
Sale price
$9.00 USD
Unit price
per
Sale
Sold out
A political patch for the reality that is trickle down economics—the failed economics theory where wealth from the top will trickle down to the rest of us. Pushed only by amateur economists/politicians and those with wealth they don't want to lose, this political embroidered patch says it all so eloquently, with a picture of the wealth literally trickling down to the poor. In other words this patch says exactly what anyone with half a brain already knows. Trickle down economics is a farce. Also known as Trussonomics, Reaganomics, Thatchernomics or just simply - a poor idea. Wealth inequality worsened enormously with these policies and increased poverty, whilst aiding in the huge transfer of wealth from the poor and working class to the rich. Tax the rich now. Trickle Down Economics is a scam.
Dimensions: 9 x 5cm
This patch comes with a choice of iron-on backing to allow you to apply it to all sorts of places including bags and purses, or a non-iron backing that is softer and easier to sew through than the iron-on backing.
Free shipping on orders over £30 with a choice of hundreds of items in my store!
Follow me on Facebook @SRpatches
or Instagram @SocialRebellionPatches
Share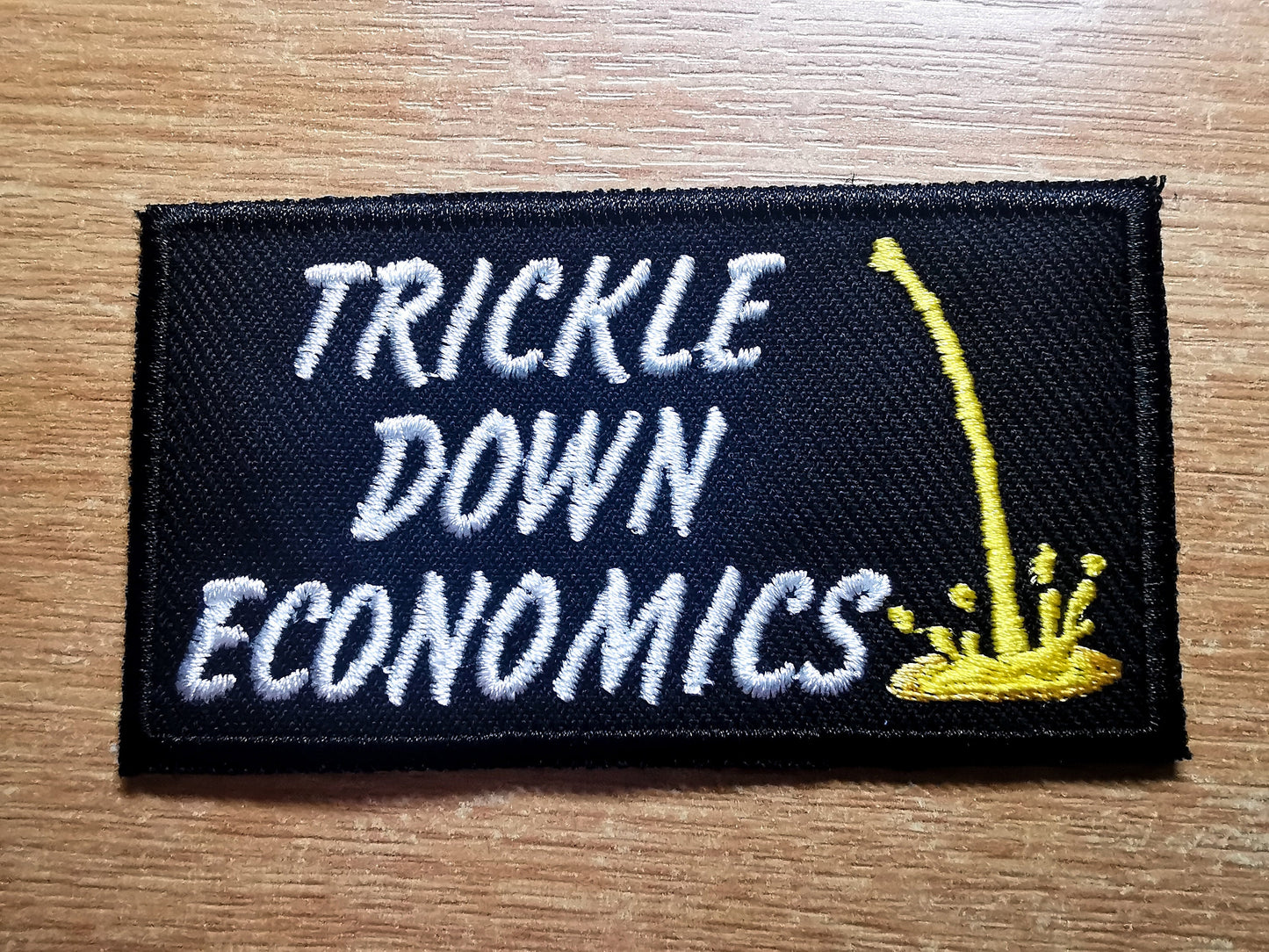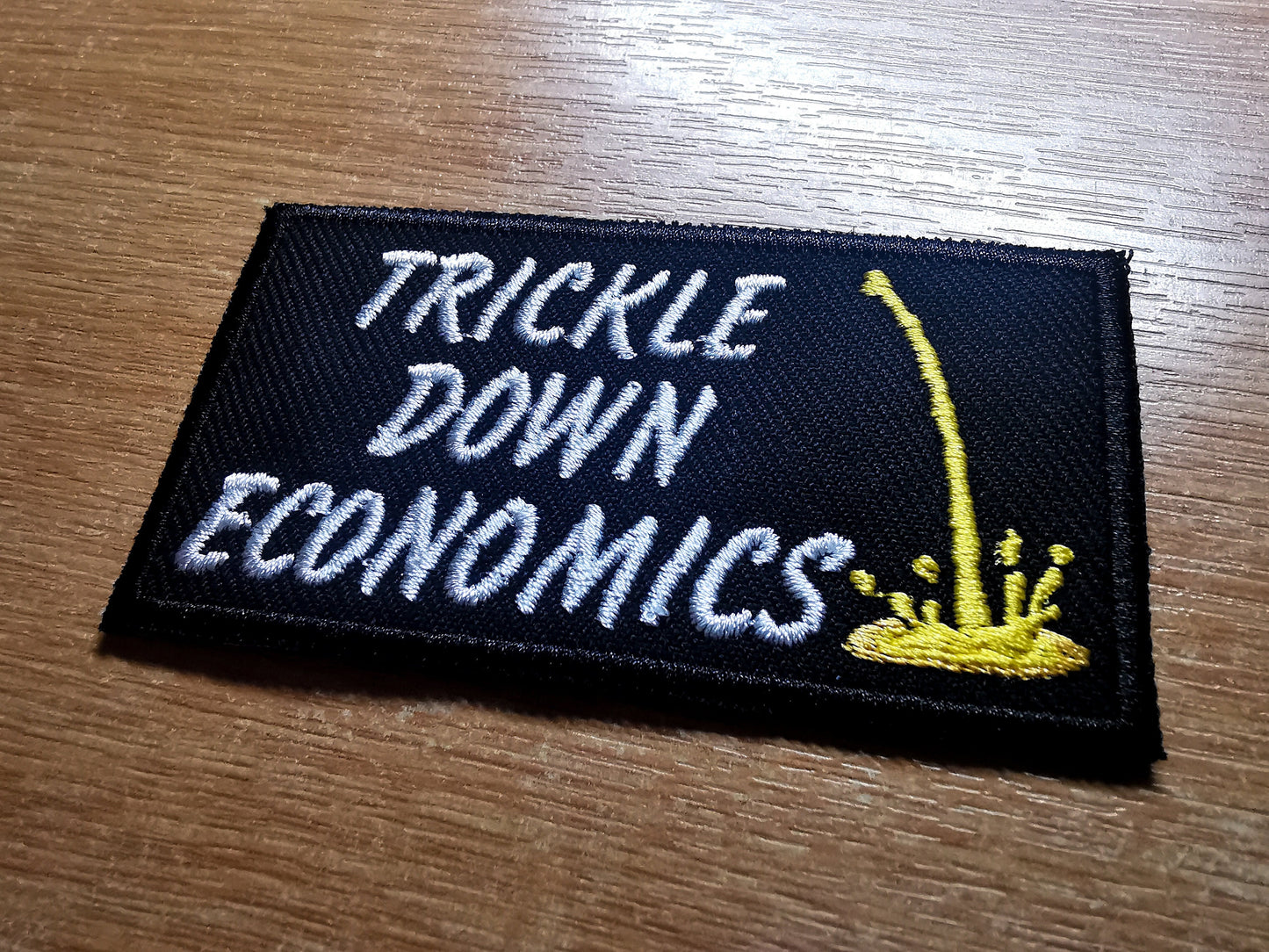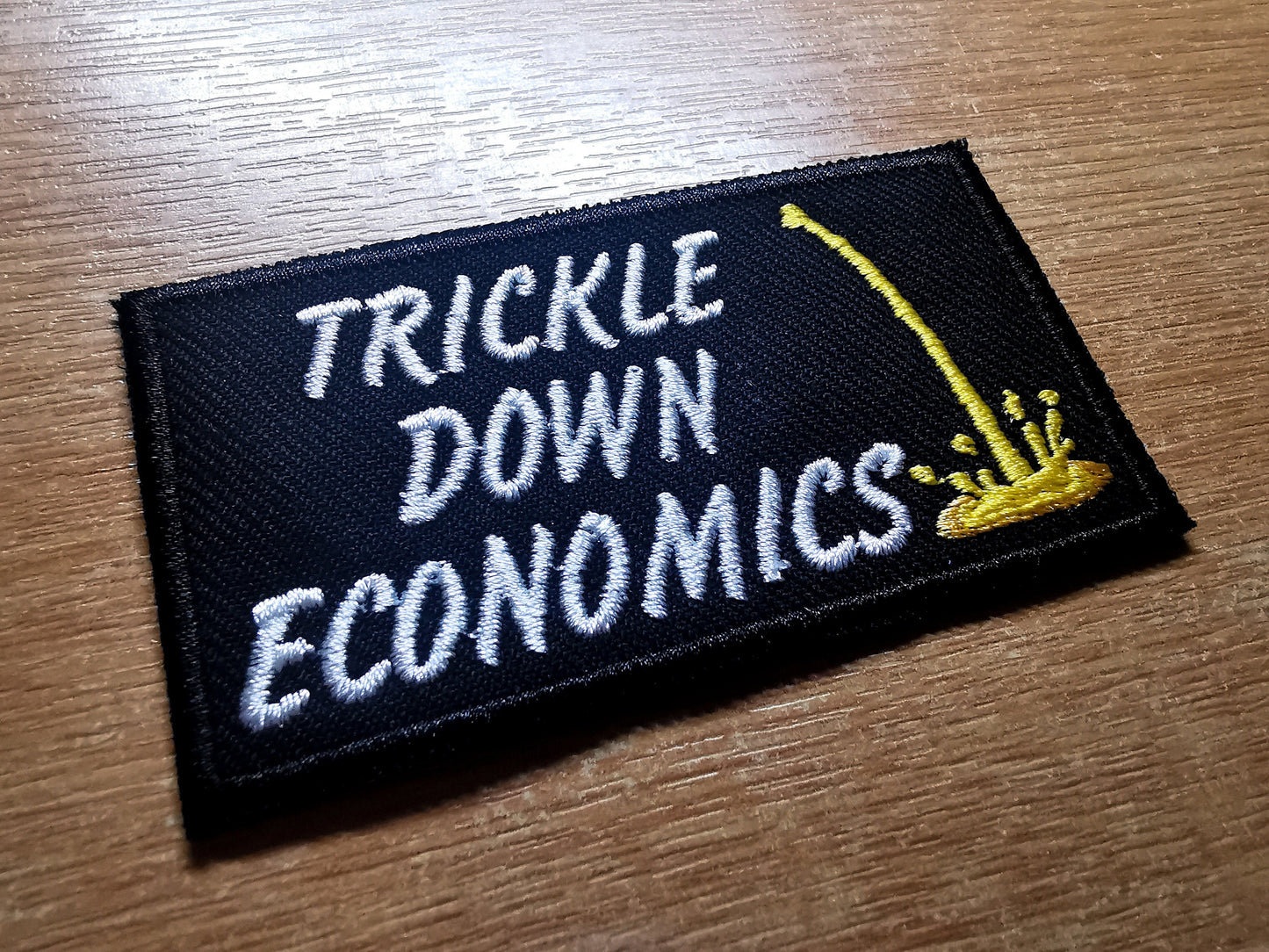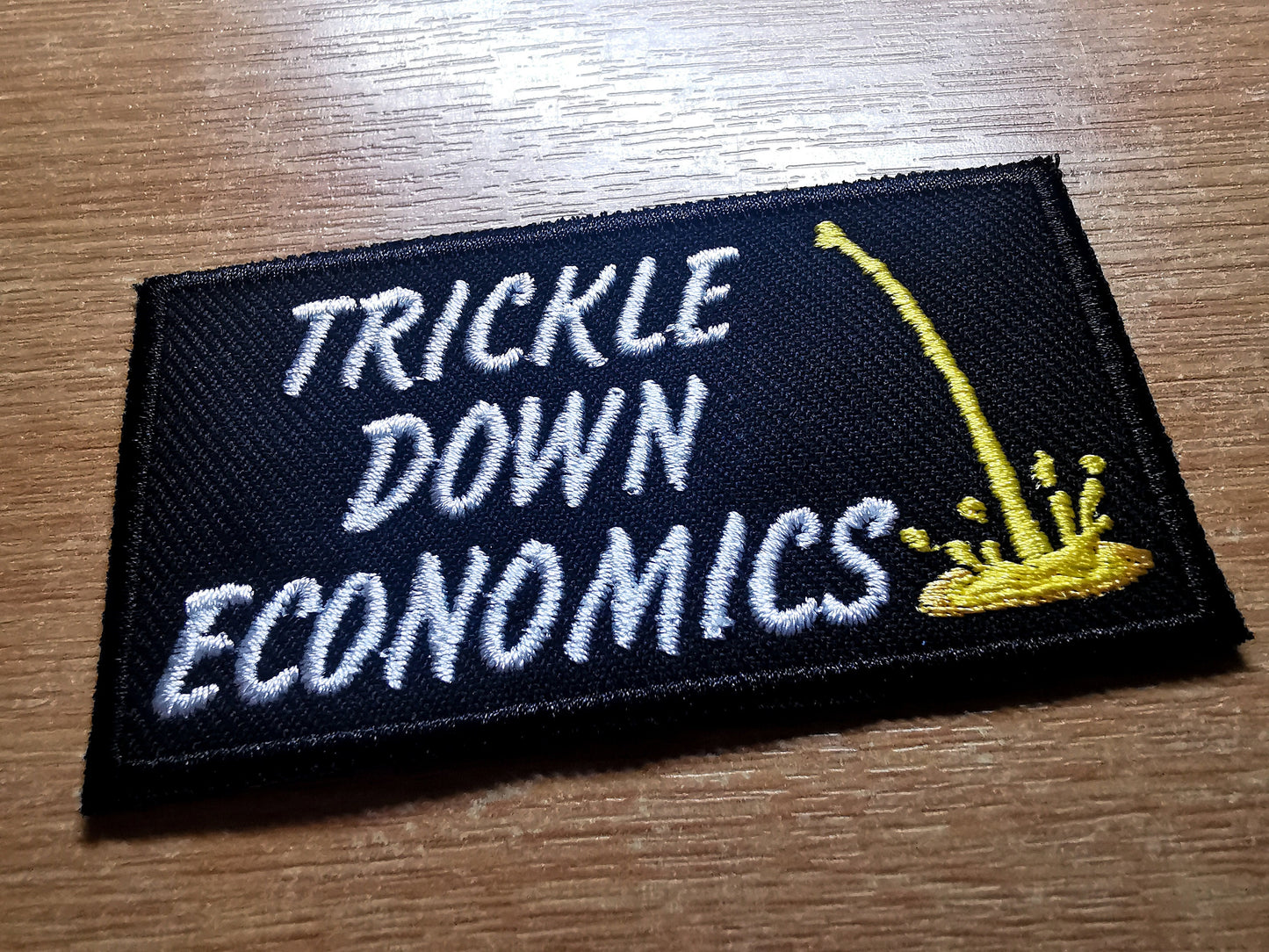 Need help?
Looking to ask me about customisations, sizing, shipping or anything else about my patches? Feel free to reach out via messenger on Instagram or Facebook, or click the button below to send me an email. I'd be happy to help find the perfect patches for you!
e-mail me!